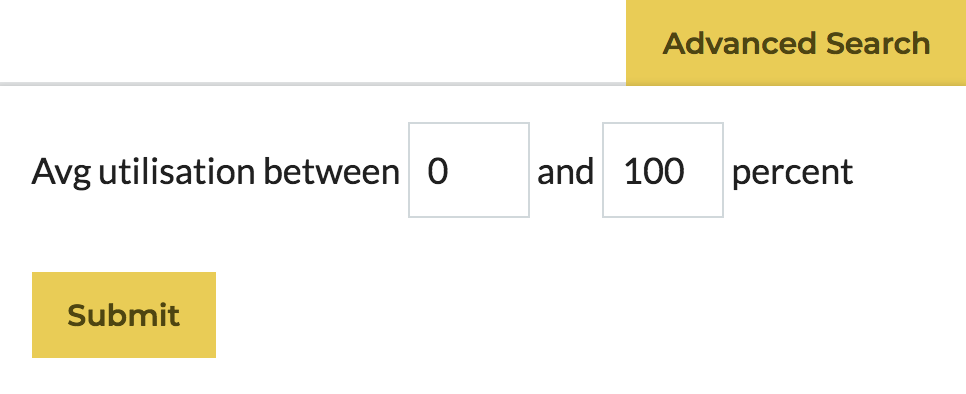 The Advanced Search tab
The Advanced Search tab within the Search section is a great way to apply an average utilisation filter to the results you have.
This is particularly useful if you are looking at utilisation for a team, department, or floor tag and want to only focus on assets with rates of utilisation between specific percentage ranges. Just type in your percentage range, click submit and the results will be updated instantly.