For typical account login, visit app.opensensors.com and enter your username and password and click "Login". This process differs on your first login and other non-typical cases. This article demonstrates login to an app for the workspace app.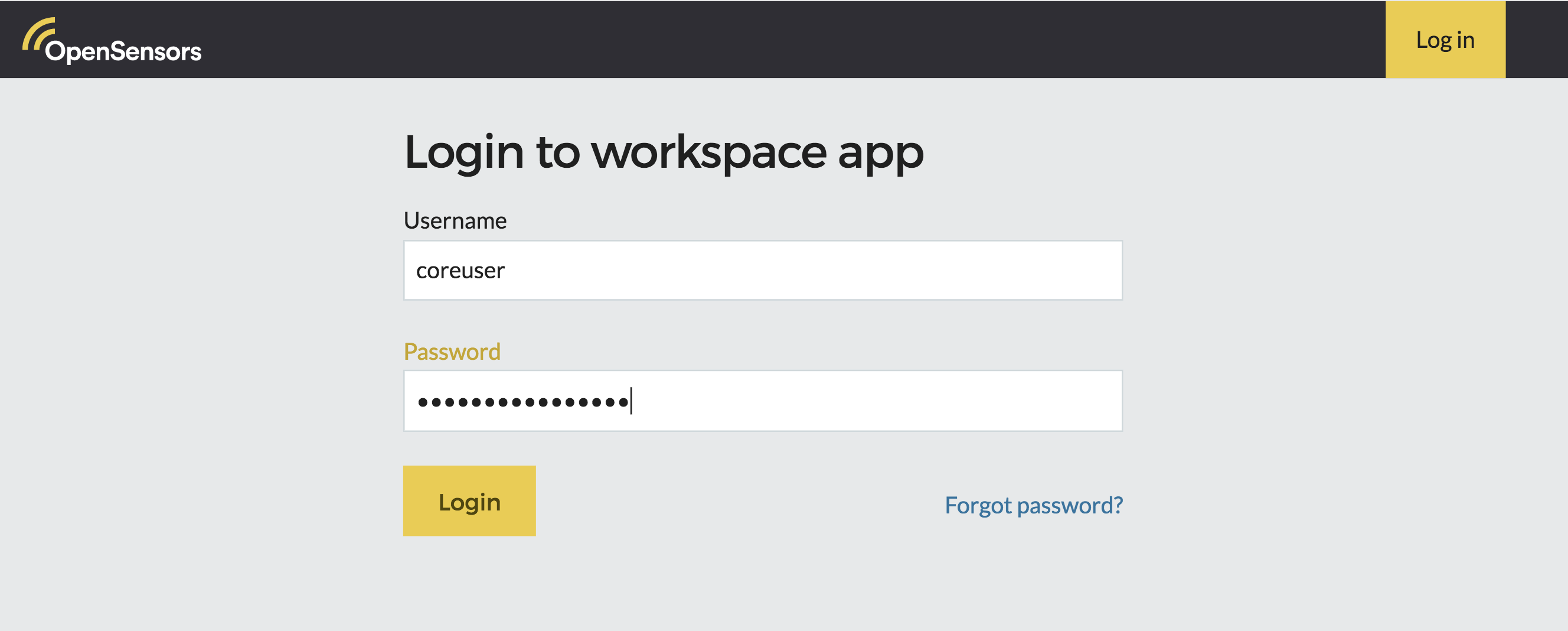 Your first login
For your first login you will be sent a verification email. Follow the instructions to click on the link and verify the email address linked to your user account. Next follow the instructions below for logging in with a temporary password.
Logging in with a temporary password
When you use a temporary password at the main login page you are directed to a password reset page where your temporary password should be re-entered as the old password and a new password must be created and submitted twice. New passwords must meet the criteria of at least: 8 letters (including 1 capital and 1 lower case), 1 number, and 1 special character (i.e. !, $, %).
The standard login to an app appears as the next page. Your new password will work with your username when you enter these details and click "Login".